"I have dreaded for years that this day might come, and now my fears have grown fruit. There is no choice. You must leave, and do it before your father gets back."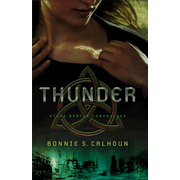 Genre:
Speculative – Post Apoclyptic, Science Fiction
Target Audience:
Girls 15+
Subjects:
Human trafficking, Genetic Experiments
Summary:
Catching Landers and trading them in for bio-coins is part of the culture in Selah's world. The Company up on the mountain considers them valuable and will pay good money for those who capture them and turn them in. Sick and tired of being viewed as less valuable than her brothers, Selah decides she's going to prove her worth by capturing a Lander of her own. When her brothers interfere and steal her prize, she assumes the adventure is over – until she wakes up the next morning with the mark of the Landers tattooed onto her chest that is! Secrets are revealed – her birth father was a Lander and consequences are given – she must escape before her stepfather finds out or he will turn her in to the Company as well. Selah determines the logical course of action is to free the Lander her brothers are taking to the Company and get his help finding her birth father. Sneaking under the radar will be far from easy in this world that encourages betrayal and greed.
Notes:
First in the Stone Braide Chronicles series, Thunder sets up a post-apocalyptic world that promotes a form of human trafficking – primarily the selling of one group of people to the sort of government that exists. Any that show up in the area are caught and sold. Very little is known about Landers, only that they have some sort of telepathic abilities and come from across the water, from another land. The story seems to imply that they serve an Ultimate Being but any information is extremely vague. There is a comparison of characters' morals but not against any ultimate standard. So consequently, there is very little spiritual emphasis in the story, just a vague hint that there might be an Ultimate Being that the main characters don't seem to know about. The Science Fiction element is strong with the genetic modifications – one character finds a way to reverse aging on his mostly dead wife, bringing her not only back to life, but back to a younger age. Experiments are done on the Landers as well. Overall this book is just another post-apocalyptic story that leaves out the spiritual elements. The focus is the adventure and the setting, not conveying truth.
Spiritual Content Recommendation Scale:
1.5/5
Acts 13:47
–
For this is what the Lord has commanded us: " 'I have made you a light for the Gentiles, that you may bring salvation to the ends of the earth.' "
Thank you to the publisher for providing me with a free review copy of this book in exchange for my honest opinion.